Shipyards that are building yachts, boats, cruise ships or container vessels have been in an extremely difficult market environment for years: Their demanding customers expect ships, boats and yachts of highest complexity, which need to be delivered on time and on short lead times. These short lead times are the markets' demand but also a challenge for the yards. Therefore, your production requires lean processes, dependable planning and control, especially with regard to material disposition. For this, you need a partner with system competence and high flexibility.
Würth offers future-oriented solutions in electronic procurement and warehouse management, which guarantee a smooth and efficient operation. We ensure maximum security of supply and transparency thanks to individual system solutions and a comprehensive product portfolio.
You can rely on a full-service provider who understands your logistical challenges and advises you on the optimization of your logistics processes competently. Whether procurement, warehouse management or machine room concept - transparent, automated processes will guarantee that you meet your tight deadlines in production.
Tip: You can now calculate the savings, which are possible with our systems, with our efficiency calculator.
Solutions for efficient warehouse management within the maritime Industry
Our procurement solutions for shipyards, yacht- and boat building offer individual solutions for your procurement processes - from Kanban or shop-in-shop to warehouse organization. We guarantee a transparent and reliable supply whilst saving time and money.

Coordinated with your individual production situation, we will – together with you - realize your optimal procurement solution. In any case, maximum product availability in the right amount, at the right place and at the right time right in production are our common objective.
KANBAN
With our procurement solution CPS®KANBAN we guarantee a high degree of flexibility in the event of changes in requirements at your shipyard without sacrificing supply and supply security. At the same time, Kanban procurement enables you to minimize your stock levels and thus the capital commitment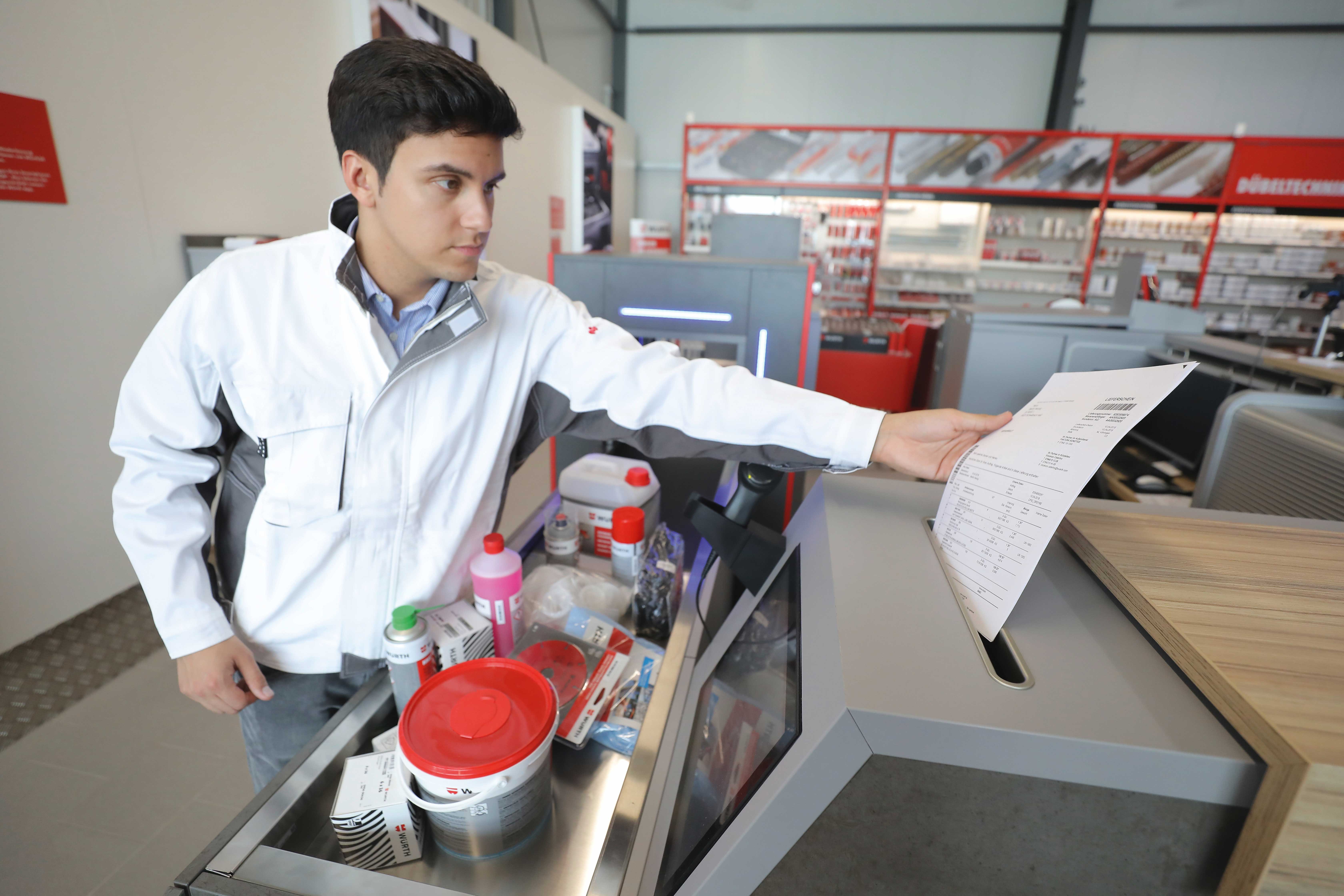 Shop in Shop Solutions
We are happy to install a shop directly at your shipyard, ensuring smooth production processes thanks to 24/7 availability and the logistics handling of your C-parts.This avoids stock and warehouse backlogs as well as waiting time. Moreover, it reduces contact points as well as transit times. All in all this solution is saving time and reducing your process and storage costs!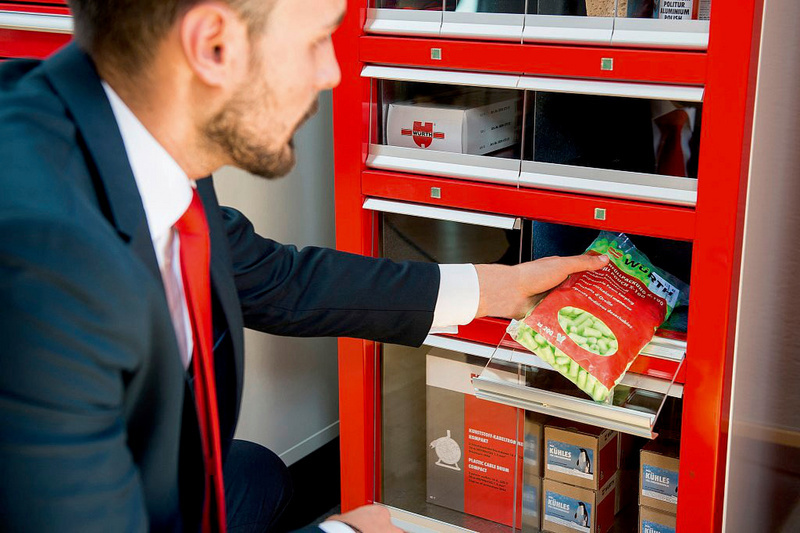 C-Parts-supply with the ORSYMAT®
Imagine that you have all the essential consumables in stock indefinitely and you only have to pay for what you consume. In addition, you do not need much space for it! That is exactly what the ORSYMAT® principle is all about: your employees access the defined products when needed, ensuring a 24-7 supply.Taken items are reordered daily and automatically
Würth Workshop Concept
Your challenge: Yachts, boats or ships have limited storage space available in the engine room only. Consequently, you want to make the most of it! In addition, your tools and machines should be safely stowed in the cabinets - even with stronger sea conditions and wind force 10! Your requirement: storage space optimization. Safe storage of tools and machines. Clarity. High quality. Our solution: Benefit from our experience - our individual workshop and machine room facilities can be adapted to your needs!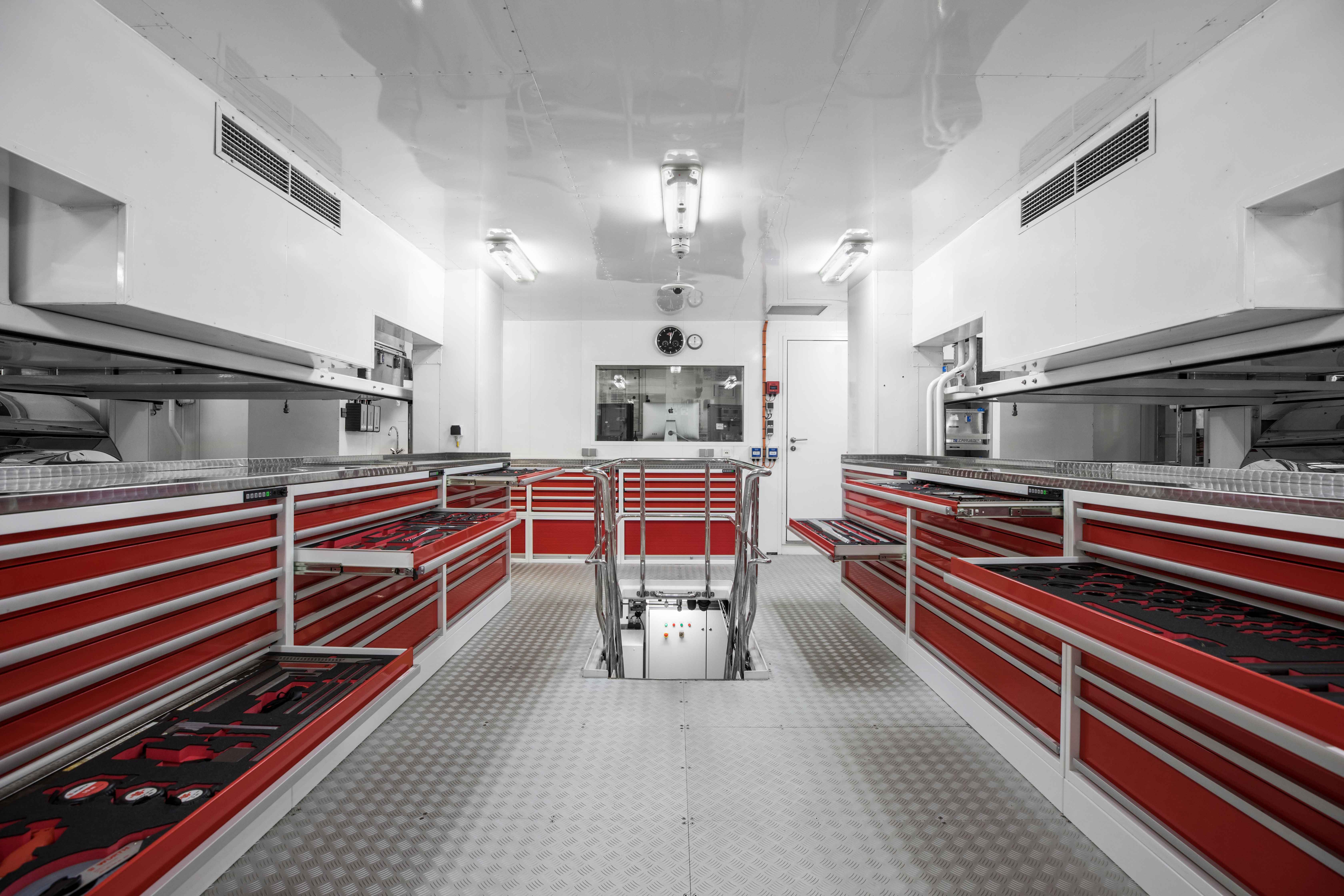 Your advantages:

Optimal use of storage space thanks to individual cabinet solutions.
Protecting your tools and machines against damage with customizable foam inserts - even when swell.
Workspace optimization for your crew thanks to a holistic concept approach.
Flexibility by system: e.g. with the ORSY system case,the modules can be easily exchanged if necessary.
Transparency and cost control - you always have an overview of which tools are missing or damaged. This will help you to avoid wrong orders and obstructions during the operation.
Download Brochure Würth Workshop Concept
Contact
Get in contact! We would be delighted to consult you on your individual requirements or answering any questions you might have. At any time and without obligation. Mail To: info@wurthsaudi.com